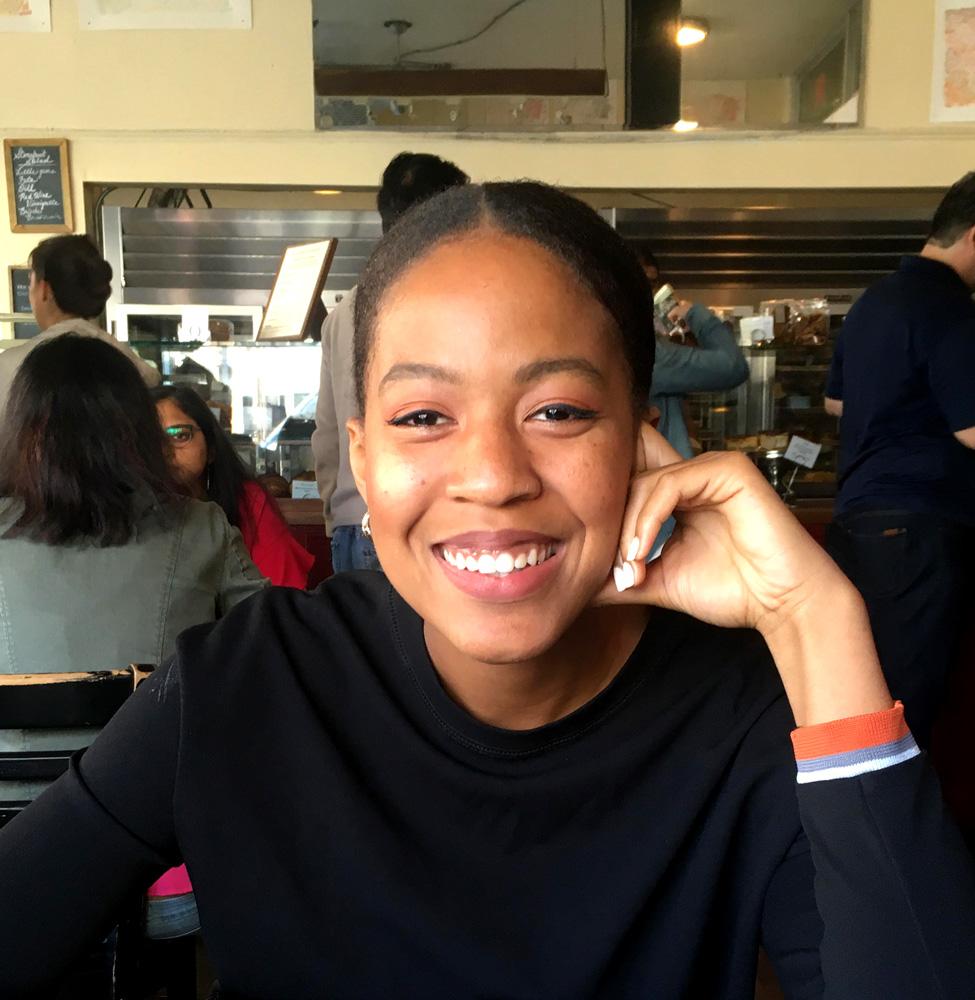 "Find the courage to reach out to people... Everyone around you is a human, and humans have empathy and can understand how others feel."
If you are a student at Columbia University and you feel stress, you are not alone.
Don't keep that stress to yourself, says Xi Bovell CC'18, a comparative literature and society major from Reading, England.
"Find the courage to reach out to people," she said. "Everyone around you is a human, and humans have empathy and can understand how others feel."
Xi counts among her community not only friends and family but professors, fellow members of a Bible study group, sorority sisters and colleagues in residential life. Something she learned as a first-year from one professor continues to help alleviate stress in her life and maintain a healthy perspective. She said the professor emphasized quality over quantity, depth over breadth, and that knowing more about some of the reading assignments was better than spending too much time reading everything and sacrificing understanding.
"What I drew from that was that learning is not about, 'oh I read 10,000 pages, good for me,'" Xi said. "It's about finding things interesting and actually enjoying yourself. It took so much of the pressure off of the class."
Advice like this and others she's learned helped her transform the way she views attending college.
"Sometimes when you get stressed about a class, you have to sit back and think, okay what is the value I'm getting from this class?" she said. "How can I apply this? And I think when it becomes less about getting a grade, but 'how can I apply this to life? How can I use it to find my passion and help other people?'
Having a network of students and adults on campus one can connect with helps maintain a healthy perspective, Xi says, particularly during the most stressful of times, whether it's midterms, finals week or the week three papers are due.
"You have to remember that this is one semester of eight, and probably, I don't know five of maybe 40 classes you will take. This one semester is not going to be the be-all and end-all of your college experience."
Xi has adopted this approach after starting college with an interest in anthropology. But after her first anthropology course, she realized it wasn't for her.
"I am interested in a lot of things, and I thought about college as the opportunity to explore these things. So, no time in college is wasted time."
Rather than responding with major disappointment, she drew upon what she'd already learned from others on campus to make it a learning opportunity.
"I think every experience is there for a reason to point you towards the next thing," she said. "I don't think there is a such thing as a final destination. I think the whole process of college and life in general is about discovering new things, learning new things and figuring out the direction that you want to go in.