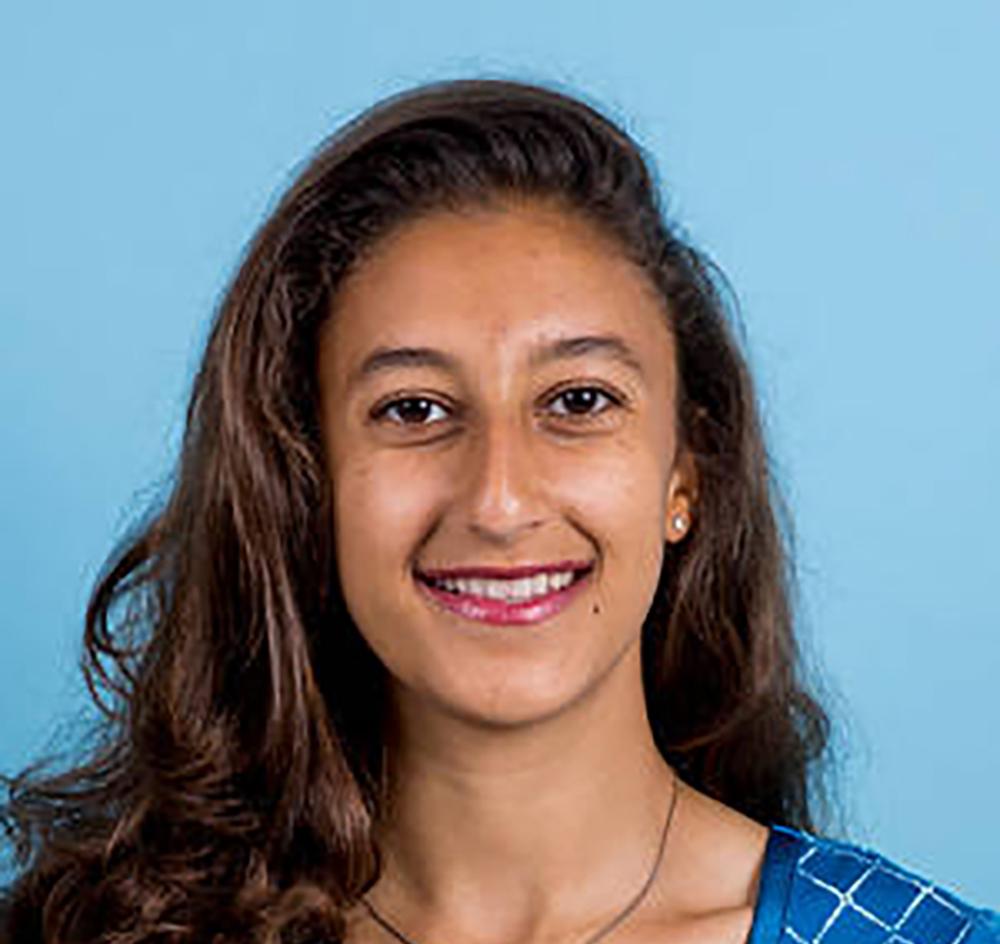 "I have been very lucky to find the support system I have here at Columbia, but I never would have found it if I didn't ask."
Shortly after she arrived on Columbia's campus, Maryam Khaled Hassan CC'20 found that she had over-extended herself.
During that first year, she found many – perhaps too many – other activities and opportunities to experience on campus.
"I struggled to focus on one or two," said Maryam, who is a Middle Eastern studies major with a concentration in anthropology. She also competes in the triple jump as a member of the track and field team.
"Academics and athletics take a fair amount of my time, so it leaves a very small window for me to do things outside of them. I have been able to manage, but of course there are times when I am overwhelmed and everything I'm doing becomes more stressful than productive."
When that has occurred, Maryam has found support from several reliable sources: her roommate, her coach and a pair of athletic advisers.
"[My roommate] has been there for me through thick and thin every time something has come up in my life," she said. After a death in her family, Maryam said her coach helped her gain perspective and recognize that asking for help is not a weakness.
"He helps me to remember that this, too, shall pass, and that I am capable of managing these challenges in that moment."
One experience during a triple-jump competition became a turning point for her. She was struggling during the preliminary rounds, performing far below her abilities. Her coach approached her and asked what was bothering her and then just let her talk.
"I spent the majority of the conversation trying to hold back tears," she said. "I realized that this was not only affecting me emotionally, but physically, and I needed to deal with my emotions rather than shove them away. Once I started talking, it was like a weight had been lifted off my chest, and I realized that maybe this was good for me."
Maryam said her advisers have created opportunities for her to share her challenges, particularly those outside of athletics and academics.
"Having people surrounding me who care so deeply about my well-being has given me the space to grow and understand my own limits as well as my potential."
The most important lesson for Maryam has been recognizing her humanity.
"There is no shame in asking for help," she said. "We are all mere human beings, and none of us are invincible. Find someone you can talk to. Develop a relationship with someone you can trust."
Maryam said being proactive was key for her.
"I have been very lucky to find the support system I have here at Columbia, but I never would have found it if I didn't ask.